Cor Jansen appointed new director of Utrecht Marketing
Utrecht, 6 December – Cor Jansen has been appointed the new executive director of Utrecht Marketing as from 1 March 2019. He will be replacing Rijk van Ark, who has served in this post since 1 January 2017.

Jansen is currently the director of Regional Cooperation at Utrecht University, where he was previously director of Communication and Marketing (2011-2017). After starting his career at Utrecht University (1994-2001), he worked as director of Communication and Marketing at ROC Midden Nederland (2001-2005) and at HU University of Applied Sciences Utrecht (2005-2011). He has also chaired the Business Peloton Utrecht since 2014, and is a member of the Utrecht Development Board.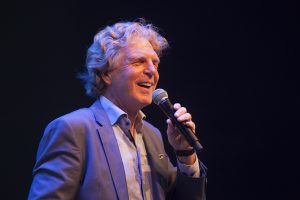 Speaking on behalf of Utrecht Marketing's Supervisory Board, Beate van Dongen Crombags expressed pleasure at Jansen's appointment. 'We believe Cor Jansen is the right person to guide Utrecht Marketing into the next phase. He is someone who brings people together, and has extensive knowledge and experience of the city and region. Cor has what it takes to further define and flesh out the story of Utrecht with its residents, visitors, businesses and knowledge workers, making Utrecht Marketing even more a part of the local and regional community.'
'Dream job'
As the director of Utrecht Marketing, Jansen will be in charge of consolidating and showcasing Utrecht's competitive edge. He is excited at the prospect. 'Being appointed director of Utrecht Marketing is a dream job for me. Utrecht Marketing is continuing to evolve as an organisation that not only responds to local developments, but also actively helps to shape developments in the city and region. I'm eager to successfully steer that process.'
Cor Jansen will assume his new post 1 March 2019. Rijk van Ark will stay on as director of Utrecht Marketing until then, after which he will become full-time director of the Amsterdam Metropolitan Area.